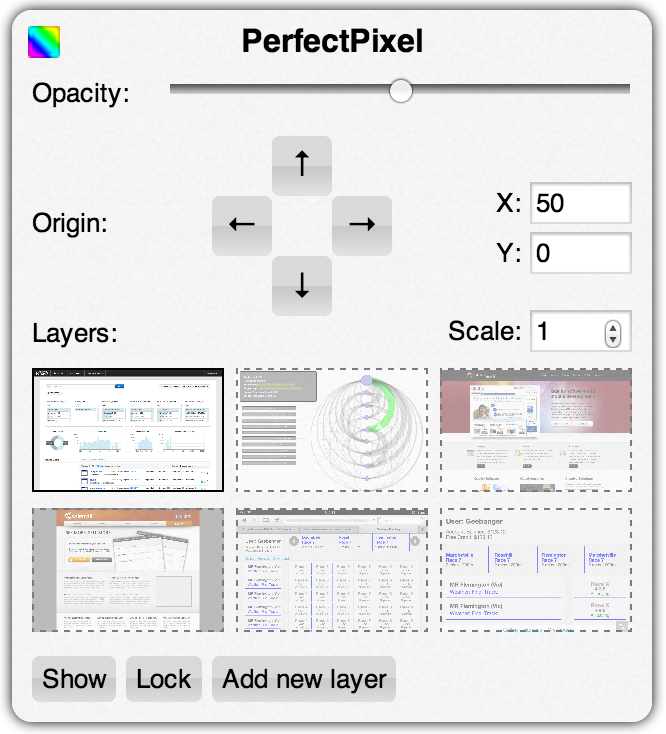 Multiple overlays support
Create as many overlays as you need. No Image size restrictions. Separate for each domain. Saved between browsing sessions.
Cloud sync coming!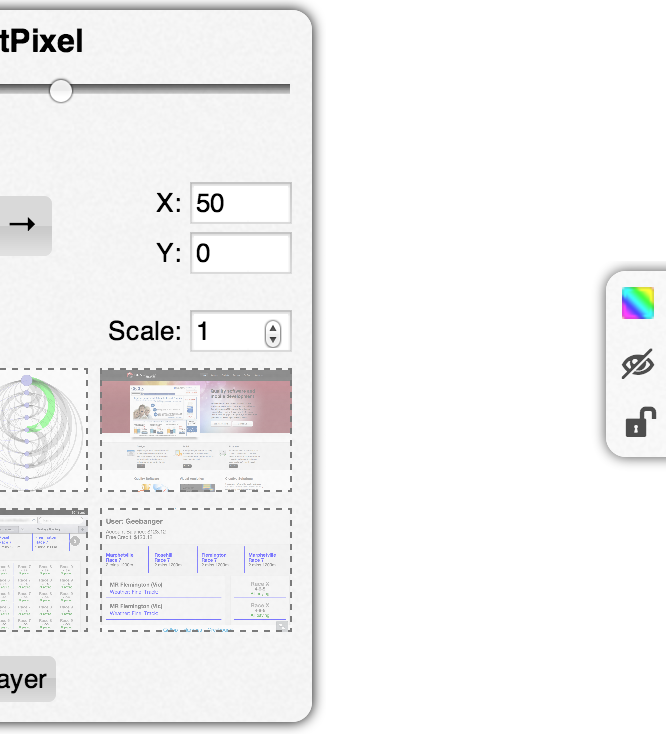 Collapsed mode
PerfectPixel dialog box will get out of your way when you want. Great for mobile design or when you simply don't want to see it. Just double click on the PerfectPixel header to enter the collapsed mode.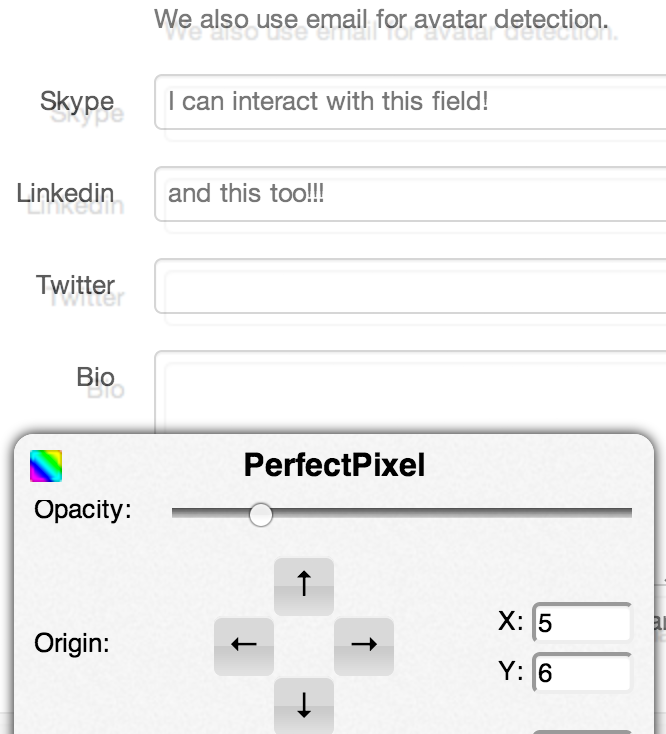 Lock feature
When enabled, interact with elements on the page that are below the active overlay. Allows you to
adjust page elements in real time to match
the active overlay.
Scale feature
Useful for optimizing images for different PPI/Retina screens.
Keyboard support
Speed is key. Things like having the Mousewheel change the overlay opacity, enable faster development. See full list of shortcuts here.
It's free and open source!
PerfectPixel for Chrome has a GPL v3 license.
Fork us on GitHub!